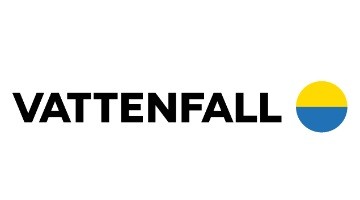 DevOps Engineer Azure
Power Climate Smarter living - that's our purpose and together we will contribute to a fossil free future. As a DevOps Engineer within Vattenfall IT you will have a unique position to contribute to our purpose. All we ask of you is to use your Superpowers and share your energy to help us achieve our goal!  We at Vattenfall is embracing DevOps, a cultural, professional movement with attitudes and values. You will work in cross-functional agile DevOps team with fellow Data engineers to solve complex technical problems and enhancing our customers experience. In a world where digital technologies are advancing at a rapid pace, changing the way we communicate and altering consumer behavior, we need a DevOps Engineer that is passionate about software development.

Your responsibilities as DevOps Engineer
You will have an end-to-end responsibility in the Agile delivery cycle:

User story creation: Challenge, advise/consult, clarify the user story and business value and define acceptance criteria

User story refinement: check for clarity, feasibility, asses impact, define technical solution, define testing criteria (testable product)

Development/Testing: Create, test and demonstrate a shippable product by programming, scripting and application configuration.

Deployment: Deploy and release a shippable product into production

Operations: Ensure automated monitoring and proactive alerting of customer journeys. Keep a scalable and fit for purpose infrastructure that meets the needs for performance, security, data privacy, as well as cost efficiency. Handle incidents and root cause analysis according to the agreed priority settings.
Location: Vattenfall's Head Office in Solna, Stockholm. Remote work is a possibility.
Your profile
Bachelor degree or completed apprenticeship, technician or similar in IT

4 years' experience as a DevOps Engineer in an Agile environment

Are a seasoned engineer having practical experience and a genuine interest in Azure cloud infrastructure, cloud native technologies and CI/CD tooling

Experience with SQL, Databricks, Data center, YML, Powershell, Python, JSON, Batch, Azure CLI

Worked with programs used for GIT-Flow and version control like GIT/ VS-Code /Visual Studio/ SSMS

Knowledge of Azure DevOps is a plus.

English is a must, Swedish is a plus
Your personality
You have an analytical mindset and are not afraid to take the initiative to set processes and ways of working.

Solving problems motivates you, and you are energized in working in close collaboration with your team.

You love to grow and learn new tools and technique.

You are passionate about keeping up with current changes and news in technology.
Additional information
What do we offer?
A challenging and independent job in an informal, dynamic working environment. You can play a part in shaping the future of a company where the only constant is change. Besides being a challenging and inspiring place to work, we value a great work atmosphere! Everyone is really committed and we want to be the best in what we do. We offer good remuneration, attractive employment conditions and opportunities for personal and professional growth. You get the opportunity to create your own career within the company. At Vattenfall, we are convinced that striving for diversity helps building a more profitable efficient and attractive company. Therefore we seek a harmonious balance of employees in terms of gender, age, and ethnic and cultural backgrounds. We believe in work life balance and the flexibility to work from home.
For more information about the position you are welcome to contact hiring manager Maria Berglund maria1.berglund@vattenfall.com. For more information about the recruitment process you are welcome to contact recruiter Valentijn Berkien, Valentijn.berkien@vattenfall.com
Trade Union representatives in Sweden via Vattenfall´s switchboard +46 8 739 50 00 Silvija Vatkovic (Akademikerna), Inger Strandberg (Unionen), Christer Gustafsson (Ledarna), Lennart Bengtsson (SEKO).
We welcome your application including CV and cover through the portal, last day to apply 6th October 2023. Selection and interviews are held after last application date. We do not accept applications through email.
Since Vattenfall is part of the Swedish critical infrastructure many of our positions are security classed. If this position is security classed the final candidates can be subject to a security vetting process, according to the Swedish legislation.
About the company
Vattenfall is a European energy company with approximately 20 000 employees. For more than 100 years we have electrified industries, supplied energy to people's homes and modernized our way of living through innovation and cooperation. We now want to make fossil-free living possible within one generation. To be able to reach this ambitious goal we are looking for talented individuals who, in addition to their passion for their own role, also have strong team spirit and want to contribute to supporting a meaningful corporate mission.

Vattenfall IT department
Vattenfall IT is a function with more than 1000 employees to provide reliable IT services to the different Business Areas in Vattenfall. IT consists of a wide range of core IT processes for all businesses Vattenfall works with, Agile Product Development, Strategy and Governance, Project and Transformation competence and Portfolio management with teams mainly in Sweden, Germany, Netherlands and Poland. Vattenfall IT manages the complete IT portfolio of the company and maintains high IT Service standards. We transform existing business towards new digital challenges and continuously develop towards a future proof IT landscape for Vattenfall.