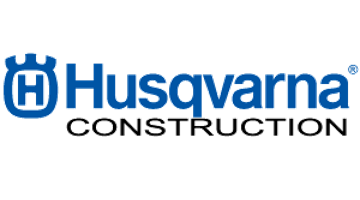 Enterprise Architect Infrastructure & Security
Ansök nu
Enterprise Architect Infrastructure & Security
Are you an experienced and forward-thinking Enterprise Architect, with a passion for shaping the future of technology infrastructure and security?
Join our dynamic team - and play a key role in driving our organization's digital transformation journey, all while enjoying the flexibility of remote work!
Welcome to one of the world's oldest start-ups!
We really have that passion for innovation - and with it, we create new solutions to enhance urban and green spaces, used and loved by many. By continuously challenging ourselves, we have kept innovating and re-inventing our business, for more than three centuries (330 years, to be more exact).
This is our heritage. And our future.
And now - we really want you to be a part of it.
In this role, you will work with Husqvarna's IT transformation from current, to future architecture in the infrastructure and IT security -area. This is an important role at Husqvarna Group and together with the team, you will be part of shaping Husqvarna's digital future.
What we can offer you
In this role, you will be joining a dedicated team of  Enterprise Architects, that on a day to day basis make an real impact in the business. The team works in close collaboration with colleagues within other departments, but also in close alignment with our strategic initiatives, enabling change for Husqvarna through their work.
You will be working in a global context, but in a very flat organization, with close decision making. You will be joining the function during a large change journey, where your input affect the direction of change. At Husqvarna, you are working together with colleagues and partners from all over the world and you will have great development opportunities - enabling personal and professional growth.
You will also get:
Opportunity to work on groundbreaking projects - that shape our industry's future.

Collaborative and inclusive work environment, that values diversity and welcomes talents from all backgrounds.

Professional development opportunities to stay at the cutting edge of technology.

Flexibility in working arrangements, with a hybrid environment and remote work possibilities.

Chance to make a real impact and leave a lasting legacy in our organization.

Competitive salary and comprehensive benefits package.
Your role:
As an Enterprise Architect specializing in Infrastructure & Security , you will be involved in designing, implementing and maintaining our technology landscape. You'll collaborate with cross-functional teams to create strategies that align with business goals, ensure robust security measures, and effectively communicate complex technical concepts.
You will be responsible for:
Develop and execute enterprise-level technology strategies for infrastructure and security

Design and oversee the implementation of scalable and secure IT systems and networks.

Collaborate with stakeholders to understand business needs and translate them into architectural solutions.

Evaluate and recommend new technologies, tools, and methodologies to enhance efficiency and innovation.

Ensure compliance with industry regulations and best practices related to security and data privacy.

Lead architectural reviews, provide guidance, and mentor technical teams.

Stay current with emerging trends in technology and drive their integration into the organization.

Utilize excellent communication skills to explain intricate technical concepts to both technical and non-technical stakeholders.
You will report directly to the Director of Enterprise Architecture and be a part of the Enterprise Architecture team within Husqvarna GIS (Global Information Services).
Location:
Preferred locations for this position is in Sweden at any of our larger sites (Huskvarna, Gothenburg and Stockholm).  But, with our hybrid working environment, you'll have the flexibility to work both onsite and remotely, promoting work-life balance for all team members.
Your skills:
You have a BSC or MSC in Computer Science, Information Technology, or related field - and a broad experience as an Enterprise Architect, focusing on infrastructure, security, and innovation, preferably in an industrial company.
You have a strong competence in infrastructure like network, datacenter,   cloud technologies (e.g., AWS, Azure) and a good knowledge of cybersecurity principles, protocols and best practices. If you also have been working with DevOps, or in the dynamic world of containerization and microservices architecture, you're already resonating with us.
If you have a certification in an Architectural Framework (e.g. TOGAF, CISSP, CCSP, etc.) and process knowledge from a manufacturing company, that is a plus.
About you:
As a person, you have the ability to lead other architects, as well as keeping a solution together in a bigger scale. You have sense for the "big picture" and like to take responsibility for the end-to-end. A global environment is a great place for you and you really like the challenge in creating a better architecture for Husqvarna Group's future.  
Beyond your technical competence, it's your ability to weave complex technical communication into clear, understandable narratives, that truly excites us. Therefore, you need to have excellent verbal and written skills in English. Swedish is an advantage.
You're self-sufficient, motivated, structured and organized – and you really like being in a fast moving environment, with a lot of change activity's going on at the same time. You're that innovative thinker, that adepts at crafting technology strategies and that are excited about commanding our infrastructure, security and innovation initiatives.
Your application
We believe in diversity & inclusion in our teams, and work actively to ensure a winning culture!
So, come join us in driving technological excellence, effective communication and creating a secure, innovative future. Are you the one we are looking for? If so, send us your application! We make ongoing selection. Last day to apply is 2023-10-01.
If you have any questions regarding the position please contact Michael Råsmar, michael.rasmar@husqvarnagroup.com.
For questions about the process please contact Recruiter Matilda Björkegren: matilda.bjorkegren@husqvarnagroup.com.
What happens after you have applied?
In this process selections and interviews are made on an ongoing basis, please send your application as soon as possible.
If your profile matches the requirements of the vacant position and we believe that you are a potential candidate for the role, you will be invited for an initial interview. In preparation for the interview you will receive information about the arrangement as well as other steps in the process, such as second interviews, assessments, references and introduction.
If you aren't chosen to proceed in the process, you will be informed of this at the latest when the position has been filled.