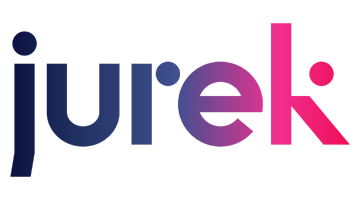 IT System Analyst to BMW Financial Services
Ansök nu
IT System Analyst to BMW Financial Services
We are now looking for aa IT System Analyst for document management to one of the world´s most leading manufacturers of cars and motorcycles – the BMW Group. Everyone who works within the BMW Group is proud to be able to deliver cars, financial services and customer experiences with the highest quality. Customers all over the world are proud to drive a BMW. Do you also want to be proud? Share your passion for IT and project management!
What awaits you?
As IT System Analyst in the Northern European region, you will be working closely together with our system and application responsible and local DevOps team (consisting of IT System Analysts & Operation Specialists). You will be primarily responsible to operate and further develop the IT-System OnBase, which is being used for document management purposes and which is embedded in our Nordic application landscape with connections to several local systems. Your main tasks will involve the daily operations and continuous maintenance and modernization of the application in conjunction with our external providers and consultants. Further, you will take an active role within our local DevOps team to modernize the system and application landscape and work towards a state-of-the-art infrastructure set-up with an emphasize on migrations towards public cloud (primarily AWS).
Your responsibilities:
• Steering our external partner for operational services regarding ticket handling, deliveries of operational and project related efforts, IT compliance & security, etc.
• Administration and documentation within the area of responsibility as well as budget management, vendor prolongations / negotiations and techn. maintenance planning.
• Ensure the availability and further development of relevant IT-products and -services.
• Implement and steer the IT-Governance requirements (e.g. IT-Security, IT-Compliance, IT-Risk and IT-Architecture).
• Deliver all necessary support and assistance to process partners in alignment with the customer orientation approach.
• Ensure constant communication with all stakeholders incl. business, IT, vendors, purchasing, etc.
What should you bring along?
• You graduated from comprehensive school or hold a University´s degree, preferably in Computer Science or have acquired comparable education.
• You have worked at least 3 years within the areas of IT application operation and system administration.
• You possess practical experience in working with cloud environments (preferably in AWS).
• You are a structured and results oriented person and show the ability to self-lead and work in a dynamic and fast-paced environment.
• You have worked in a DevOps and agile environment and have practical experience with tools like JIRA and Confluence.
• You have gained practical experience in coding / scripting.
We see that you are a structured and result oriented person who shows the ability to self-lead in a dynamic and fast-paced environment. We also see that you are driven, organized and have good problem-solving abilities. We believe that you have well developed communication skills, great analytical skills and are willing to go the extra mile. It´s a plus if you have worked in a regional setup, and even better in a Nordic / Northern European organization. You should also speak and write freely in English. Fluency, or good knowledge, in any of the Nordic languages and/or German is meritorious.

What does it mean to work for BMW Financial Services?
In this role, you get to work in an international environment and immerse yourself in BMW´s Financial Services products and technology. You are someone who wants to develop together with BMW and you like to share your knowledge and experience. It takes a team with exceptional interpersonal skills and a can-do attitude to deliver great service. People who are always prepared to go the extra smile to find solutions that satisfy the needs of our customers and business. People who want to place themselves optimally to develop their capabilities. So if you enjoy a culture of open exchange and mutual trust, and you´d like to take on a fast-paced role within a highly motivated team, join us in driving the future of personalized financial services.

Further information
The position is located at BMW´s Nordic head office in Sollentuna / Silverdal. The premises are modern and include a lunch restaurant as well as access to a gym. As a BMW employee, everyone gets the opportunity to drive their own BMW or MINI on favorable terms. The position is full-time, starting immediately or by other agreement. Are you looking for an exciting challenge? Read more about BMW and your future career; https://www.bmwgroup.jobs/nordics/en.html?abc We look forward receiving your application at www.jurek.se in either Swedish or English. Interviews for this role will be held week 33. For any questions please reach out to the responsible Recruitment Consultant Victoria Tjernström, victoria.tjernstrom@jurek.se