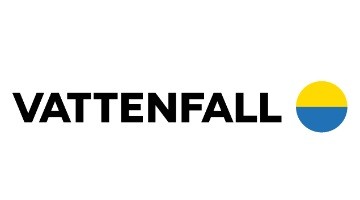 Operational Exellence Manager
Do you want to take on the challenge of ensuring that Vattenfall IT is operating as efficiently and effectively as possible? We are looking for a person to drive this topic in a very dynamic environment where Vattenfall IT is transitioning towards new technology platforms, and value streams!

Main tasks and responsibilities
As Operational Excellence Manager you will be responsible for the planning, execution, reporting and improvement of the operational excellence agenda within Vattenfall IT. This requires the continuous alignment with key stakeholders across the organization to pinpoint improvement opportunities, drive the needed change, and communicate progress. You will drive cross Vattenfall IT Governance issues related to security and/or architecture. Furthermore you will:
Work with senior management to develop and implement an operational excellence strategy that is aligned with strategic themes and targets.

Support with the assessment of the maturity level of Vattenfall IT organisation in regards to the ongoing transformation focus areas such as Automation (IaC), security awareness and agile Ways of Working.

Lead activities to create transformation roadmaps together with Vattenfall's different stakeholders.

Lead and manage process improvement initiatives using lean and six sigma methodologies

Conduct process mapping and analysis to identify opportunities for improvement

Develop and track KPIs to measure progress and success of operational excellence initiatives

Facilitate kaizen events and other collaborative problem-solving sessions

Manage projects from start to finish, ensuring timely completion within budget

Prepare reports and presentations for upper management on the status of operational excellence initiatives
You will be teaming up with different members of Vattenfall IT, on all levels, depending on the task at hand, and report to Head of CIO Office.
Your profile
Who are we looking for?
We believe that you are our successful candidate if you are an experienced and ambitious person who is unafraid of challenging the status quo and who can drive change through collaboration. You communicate clear targets and support our organization in constantly striving towards improvements in both process and governance. Maybe you have a background as Program Manager and have run several initiatives at the same time, and see effective communication and leadership as your main strenghts.

As an Operational Excellence Manager you will interact with many stakeholders across Vattenfall both as an advisor and problem solver, which requires a good understanding of both technology and business coupled. We believe that you have:
Bachelor's degree in business, technology, or related field.

5+ years of experience in process improvement, quality management, or similar role

Proven track record of leading and implementing process improvements

Excellent analytical and problem-solving skills

Strong architecture and product management skills within IT and development.

Strong communication, presentation, and interpersonal skills
Additional information
Location
The location for the position is flexible across our Vattenfall main locations (Stockholm, Berlin, Hamburg, Amsterdam, Gliwice, or Katowice). We believe that you have possibility to travel regularly to build international relationships within the team and the relevant stakeholders.

Our Offer
Vattenfall is an exciting company to work for and we believe we have a lot to offer
The opportunity to work for a clean energy company that aims for creating fossil free energy within one generation.  

A challenging and international work environment and the possibility to work with some of the best in the field.

Work in interdisciplinary teams where you can always count on support from committed and professional colleagues

A professional environment where your knowledge and competence will be appreciated

A healthy work-life balance (smart working) and time to develop your profession

An international and multi-cultural work environment with energetic, motivated colleagues that like to have fun as well!
Application
We welcome your application with CV and Cover Letter in English, no later than 30th of September, 2023. We kindly request that you do not send applications via email. We will go through applications continously. For more information about the position, you are welcome to contact hiring manager Niklas Walter niklas.walter@vattenfall.com. For more information about the recruitment process please contact Carolina Osterman carolina.osterman@vattenfall.com

Trade Union representatives in Sweden via Vattenfall´s switchboard +46 8 739 50 00.  Silvija Vatkovic (Akademikerna), Christer Gustafsson (Ledarna), Lennart Bengtsson (SEKO), Inger Strandberg (Unionen).

At Vattenfall we are convinced that diversity contributes to build a more profitable and attractive company and we strive to be a good role model regarding diversity. Vattenfall works actively for all employees to have the same opportunities and rights regardless of gender, ethnicity, age, transgender identity or expression, religion or other belief, disability or sexual orientation. Click here for further information.

Since Vattenfall is a part of the Swedish critical infrastructure, many of our services are security classed. If this position is security classed the final candidates might be subjected to a security vetting process, according to the Swedish legislation.

We look forward to receiving your application! 
About the company
Vattenfall is one of Europe's largest producers and retailers of electricity and heat. Our main markets are Sweden, Germany, the Netherlands, Denmark, and the UK. The Vattenfall Group has approximately 20,000 employees. We have been electrifying industries, powering homes and transforming life through innovation for more than 100 years. We now want to make fossil free living possible within one generation and we are driving the transition to a sustainable energy system.