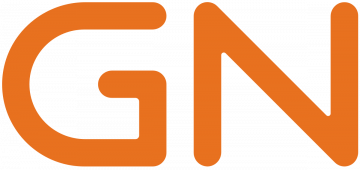 R19098 Agile Enablement Specialist, Group IT
Ansök nu
R19098 Agile Enablement Specialist, Group IT
Join GN IT and be ready for an exciting challenge - step into GN and help us bringing people closer
Would you like to take a key role in driving the agile ways of working in GN IT as one of our Agile Enablement Specialists? Do you want to have a profound impact on your work, and do you continually strive for improving and implementing agile ways of working? Then this is your opportunity to join a fast-growing medical tech company and put all your knowledge and hands-on experience to effective use and bring GN IT to the next level.
At GN we design and manufacture world-leading intelligent audio, video, and gaming communication solutions. We have consumer, professional and medical-grade products, and expertise, all under one roof.
Our global IT function of +200 employees supports GN worldwide delivering business critical applications and infrastructure. Further, our global IT function works closely with the business to develop solutions that support the development of innovative products and services.
You will be part of the department in GNIT called Process & Agile Center of Excellence, where we drive the processes and agile ways of working across GNIT and with the business. Your daily work will be with your team and stakeholders, but your direct report will be Cæcilie Kornbeck, Process & Agile Center of Excellence.
Welcome to GN IT's Agile Center of Excellence
In the Agile Center of Excellence, we drive GN IT's agile transformation. We are responsible for the end-to-end framework (from demand to delivery) and ensure GN IT consistently applies GN's agile approach. We address skills and performance gaps within GN IT with expertise, training, and activities to support continuous improvement. We continuously inspect and adapt the framework and supporting processes to improve our agile capabilities.
We support all of GN IT in the use of our agile framework and its related processes with knowledge and skills. You will be a key part of driving, coordinating, and maintaining the agile framework in GN IT​ and ensuring it is part of GN IT's ways of working.
What will you be doing?
Help build value stream-oriented teams in GN IT and in collaboration with the business

Supporting and coaching of scaled Agile events, including a PI Planning style event, Scrum of Scrums, PO Sync and Agile Governance

Supporting colleagues in a Scrum Master for hire role whist teams build internal capabilities

Coaching Management, Scrum Masters, Product Owners and others in Scrum, Kanban, our scaled Agile framework, and the Agile mindset

Training colleagues in Agile Ways of Working and our Agile Roles

Refining and contributing to our Agile Roadmap and Backlog
Defining and continuously inspecting and adapting our Agile framework

Supporting Agile Governance including lean portfolio management, handling issues and inspection and adaption

Help implement and nurture an agile mindset
Sound good so far? Here is what you will need to succeed and create results
You are proficient in using agile collaboration and reporting tools like ADO (Azure DEVOPS) and PowerBI

You have experience from a global organization with multiple facilities and implemented one or more scaled agile frameworks (SAFe, Scrum@Scale, LeSS or similar)

You have several years of experience in an agile role

You have demonstrated analytical, evaluative, and problem-solving skills

You can prioritize and execute tasks efficiently in a high-pressure environment

You are fluent in English (both written and spoken)

You have experience in working in software development or a software release entvironments
The GN culture
GN's values listen, challenge, and transform form our culture. We greet every day with energy, engagement, and enthusiasm, bringing our best selves and approaching problem-solving and challenges with a 'glass half full' attitude. We are independent, but we also know when two heads are better than one. Our leaders are supportive, our teams are tight-knit, and we believe in the power of collaboration across every level of our organization.
Our workplace offers plenty of different benefits and flexibility to keep us happy and healthy and allow us to focus on what matters to us in and outside of work.
Think you have what it takes? Apply now
To apply, use the 'APPLY' link no later than 2 October 2023. Applications are assessed on a continuous basis, which is why we encourage you to send your application as soon as possible.
Quick apply: You are welcome to use our Quick Apply functionality, where you only submit your CV. We only ask that your CV is up to date – quick and easy.
If you want to know more about the position, you are welcome to contact Cæcilie Kornbeck, Process & Agile Center of Excellence, +45 3093 4861
We hope you will join us on this journey and good luck with your application.
#LI-GNGroup