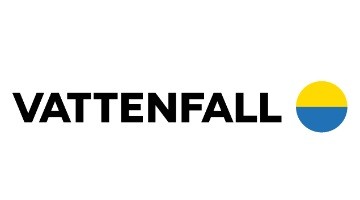 SAP CRM Consultant
Are you committed and passionate about delivering solutions that support our business? Do you go the extra mile to understand requirements and processes that enable us to propose and build solutions that meet business needs and expectations? Then you should apply and become part of our department Billing & Contract Customer IT Sweden as a functional consultant and use your talent to reach Vattenfall's business goals. 
Billing & Contract is part of Customer IT and we build and operate a Billing solution based on SAP IS-U and SAP CRM that supports our Nordic business units in Vattenfall.  
As a SAP CRM consultant you are responsible to provide expertise to ensure that stable and reliable solutions are designed, developed, implemented, documented and maintained and you will contribute to quality assurance activities to meet business needs. 
Your profile
We believe that you have strong communicative skills and a creative and analytical mindset. You master Swedish and English in both spoken and written format. You are always eager to learn more even though you already have SAP IS-U knowledge and in-depth SAP CRM knowledge. Finally you are a person who wants to develop colleagues by proactively coaching and supporting them. 
Vattenfall is an innovative strong company which you strengthen with your ideas and passion about IT and SAP. Furthermore, methodologies like Waterfall, Agile and ITIL are familiar. 
Your responsibilities will include:
Initiate and maintain continuous dialogue with business stakeholders 

Monitor system activities daily

Handle and resolve incidents

Create functional/technical design and implement the functional configuration of the of error corrections, change assignments and projects. 

Perform system tests and keep system documentation up to date 

Secure that implemented changes fulfill business needs and are compliant with relevant regulatory requirements and internal policies / guidelines.  

Coordinate changes and collaborate with other departments 
In order to be successful in this role you need to have knowledge and experience within the following areas: 
SAP CRM 7.0

WEB UI

Sales, Service, and marketing module 

PME (Product Modeling Environment) 

Middleware 
Other knowledge that is nice to have: 
Functional knowledge and experience related to SAP IS-U e.g., Move-in / -out, Contract Account, CTI Integration

Functional knowledge of relevant SAP modules e.g. ILM

Technical knowledge i.e., ABAP developer skills including debugging, ABAP OO 

Experience with integration of SAP with other systems with different technologies (OData, Idocs) 

Handling various performance problems that can arise when executing massive runs (Change of master data)

Knowledge of the Swedish Utility Market 
Location Sweden, Solna or Umeå, with flexible work from home possibilities 
Additional information
We offer a challenging and independent job in an informal, dynamic working environment. You can play a part in shaping the future of a company where the only constant is change. Besides being a challenging and inspiring place to work, we value a great work atmosphere! Everyone is really committed and we want to be the best in what we do.  
We offer good remuneration, attractive employment conditions and opportunities for personal and professional growth. You get the opportunity to create your own career within the company.  
At Vattenfall, we are convinced that striving for diversity helps building a more profitable efficient and attractive company. Therefore we seek a harmonious balance of employees in terms of gender, age, and ethnic and cultural backgrounds. We believe in work life balance and the flexibility to work from home. 
For more information about the position you are welcome to contact hiring manager Marie Larsson: marie.larsson@vattenfall.com. For more information about the recruitment process you are welcome to contact our recruiter Valentijn Berkien: valentijn.berkien@vattenfall.com  
As Vattenfall is part of the Swedish critical infrastructure many of our positions are security classed. If this position is security classed the final candidates can be subject to a security vetting process, according to the Swedish legislation. 
Looking forward to your application! We kindly request that you do not send applications by any means other than via our website.  
Trade Union representatives in Sweden via Vattenfall´s switchboard +46 8 739 50 00. Sofi Wadström (Akademikerna), Inger Strandberg (Unionen), Christer Gustafsson (Ledarna), Lennart Bengtsson (SEKO).
About the company
Vattenfall is one of Europe's largest producers and retailers of electricity and heat. Our main markets are Sweden, Germany, the Netherlands, Denmark, and the UK. The Vattenfall Group has approximately 20,000 employees. We have been electrifying industries, powering homes and transforming life through innovation for more than 100 years. We now want to make fossil free living possible within one generation and we are driving the transition to a sustainable energy system.