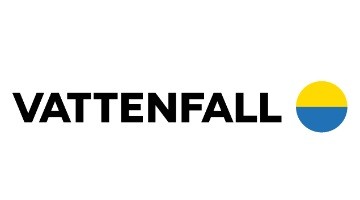 SAP Solution Architect
Vattenfall is recognized as one of the first movers in the energy transition – and by that power climate smarter living for all our customers.
Yet, our investment power, innovation, and ambitious change agenda to become fossil free in one generation, can only be met if we can rely on the reliable and competivive generation of our Nuclear plants. To face this challenge we invest in our people and we continue to employ exceptional IT talent. With our team, we are advancing Vattenfall Nuclear to become a data driven company, allowing them to optimize decision making and investment planning.
This means we are architecting:
Our enterprise asset management and logistics on SAP S/4HANA

An integrated and hybrid SAP and surrounding systems landscape consisting of multiple instances (cloud and onpremise)

Solutions that are critical to Swedish infrastructure and its society and thus regulated under Säkerhetsskyddslag (2018:585)

Full IT/OT convergence to ensure frictionless transfer of data (near) real time to advance predictive maintenance use cases

IT infrastructure and solutions that are hyper-scalable and reliable

Strategic solutions/landscapes to optimize Nuclear maintenance strategies
Our team requires true Business facing Solution architects; You know how to use technology to make Nuclear run as clockwork, you act as timer to ensure we meet our ambitious goals and be an alarm if we can do better! We have a large SAP and Microsoft footprint, with more than 20.000 users in six countries
Our Group IT Architecture team of 30 enterprise / solution architects is involved in around 100+ key projects at any time, focusing on enterprise architecture and solution architecture for all Vattenfall business units. We act as the hub to understand business needs and to see the bigger Vattenfall picture to help our teams securely adopt the technologies of tomorrow.
Your main responsibilities:
You will join the larger strategic projects, to guide them into successful execution based on fit-for-purpose architecture

You will consult and educate the Nuclear business on SAP, IT strategy, integration strategy, data strategy and SAP strategy, etc

You have a solid understanding of IT security and will support Nuclear in fit-for-purpose adoption.

You will have (or build up) Nuclear and SAP domain knowledge to become the go-to point how advance its S/4 journey. 

You will help us grow our Enterprise thinking and establish standards and architecture principles. You will be our trusted advisor towards our Nuclear and other business area's to enable their operating model by technology – also if that is that means radical change!
Your profile
Our ideal candidate
We are looking for a seasoned Solution Architect, that has hands-on experience with SAP solution architecture, preferably (in prior assignments) as SAP Architect in water or energy utilities, manufacturing, or automotive.
You feel comfortable communicating with both IT and non-IT colleagues on different levels in the organization. You enjoy being in an ever-changing environment. Furthermore, you bring:
An academic degree in IT or related study

You speak Swedish and English

Experience with Enterprise Architecture and Frameworks in an international environment

You have deep SAP technical knowledge and general IT knowledge

Ideally you have worked in an asset intensive industry – and understand security considerations, IEC 62443, ISO27001 etc.

Experience with  Microsoft Azure Well Architected Framework

Skills to produce enterprise ready architecture documents and todirect complex problems into concise Management Board action

And we love architects  talk business and know TOGAF, rather than those that talk TOGAF and know business …
Location: for this position you are expected to be already based in Sweden with willingness to travel regularly to the office (Stockholm, Solna). Occasionally also travel to key Nuclear locations, like Ringhals, Forsmark, Oskarshamm or team meetings in Amsterdam and Berlin; You will be expected to travel approximately a once month for two days to these locations.
Our Offer
Become part of a massive transformative purpose – not on paper, but in real-life – whereby you can influence the outcome!

We offer a challenging and international work environment and the possibility to work with some of the best in the field.

You will work in an interdisciplinary team with other senior IT Architects – so we do this together!

A professional environment where your experience, knowledge and attitude will bring us one step further and the opportunity for you to grow further.

A central office location with easy access by public transport.

Furthermore, a healthy work-life balance (smart working) and time to develop your profession

At Vattenfall you get the opportunity to work for a clean energy company that aims for creating fossil free energy within one generation.

And last but not least; International and multi-cultural work environment with energetic, motivated colleagues that like to have fun as well!
Additional information
About Vattenfall:
Energy is our contribution to quality of life – day after day. With around 20.000 colleagues Vattenfall provides comprehensive electricity and heating offerings to several million customers in northern Europe. For the work ahead we need people who are fully dedicated to our customers and to a sustainable society – people like you.
More information
We welcome your application in English, including CV and cover letter via our website no later ten July 31st 2023. For information about the position, please contact recruiting manager Emile Das, +31 6 5250 4359. For more information about the recruitment process, you are welcome to contact Recruiter Folmer Koper +31 6 38710915.
At Vattenfall, we are convinced that striving for diversity helps building a more profitable, efficient and attractive company. We continue to seek a harmonious balance of employees in terms of gender, age, ethnic and cultural backgrounds.
Since Vattenfall is a part of the Swedish critical infrastructure, many of our services are security classed. If this position is security classed the final candidates might be subjected to a security vetting process, according to the Swedish legislation.
About the company
Vattenfall is one of Europe's largest producers and retailers of electricity and heat. Our main markets are Sweden, Germany, the Netherlands, Denmark, and the UK. The Vattenfall Group has approximately 20,000 employees. We have been electrifying industries, powering homes and transforming life through innovation for more than 100 years. We now want to make fossil free living possible within one generation and we are driving the transition to a sustainable energy system.