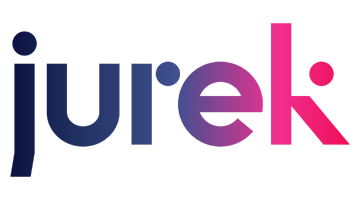 Security and Compliance Manager to Tacton
Ansök nu
Security and Compliance Manager to Tacton
We are looking for a Security and compliance manager to primarily focus on risks and security information at Tacton. As a Leader in Gartner´s Magic Quadrant for CPQ, Tacton is recognized as the leading Configure Price Quote (CPQ) SaaS (Software as a Service) provider and at the forefront of Digital Transformation for global manufacturing companies.
The customers are global B2B manufacturing powerhouse brands who trust Tacton as a strategic partner and key contributor to their growth strategy. The teams in Tacton are made up of the best and brightest minds who are collaborative and customer oriented when it comes to the company´s technology. The combined expertise in engineering and manufacturing at Tacton is second to none.

Tacton is growing in the CPQ software space, and the market is taking notice.
You might recognize some of the company´s trusted customers like Siemens, Xylem, Daimler Trucks, ABB, and many other global manufacturers. Tacton is a global leader in CPQ, a SaaS solution that helps Manufacturers configure and sell their most complex products. Join Tacton and help their B2B customers thrive with Tacton´s ground-breaking tech.

What you´ll do
You will provide technical expertise in all aspects of enterprise information security compliance for all applicable regulations (ISO27001, SOC, GDPR).
You will be responsible for:
Enterprise information security program, policy, and procedure documentation, enterprise information protection and enterprise security awareness program.
 All enterprise information is maintained in computing platforms and repositories for the purpose, meets regulatory compliance for all corporate systems and that applications and data are protected from an Information Security viewpoint.
 Electronic protection of systems within the scope of this position is intended to minimize potential costs directly related to legal, regulatory, and reputation risk from regulatory non-compliance, unauthorized access or loss of confidential data.
You will also be involved in internal and external audits.

You will directly report to the CFO and your workplace will be at the Stockholm office, with the company´s hybrid way of working (see below).
You may be required to travel to company events 1 or 2 a year.

Who will thrive in this role
You are an experienced subject matter expert in the creation, implementation, and maintenance of appropriate enterprise programs, policies, and procedures and to process and respond to potential and actual cyber security alerts.
You have a growth mindset and are interested in cross functional collaboration. Supporting each other is important for your team. You value transparency and honesty. Being at ease with influential communication up to executive level, international teams and multiple cultures is in your nature.

Key skills required
7 years of experience within the risk area, especially within Information security.
Bachelor´s degree in a relevant field.
Certification in security or systems control related field: I.e., CISSP, CISA, or CISM.
Expertise in GDPR, ISO27001 and SOC.
Ability to read and interpret complex documents such as safety rules, operating and maintenance instructions, and procedure manuals.
Ability to write complex reports, regulatory documents, policies and correspondence.
Good at collaboration and teamwork skills
Demonstrate proactively identified opportunities for improvements of processes and tools
Adaptable and open to learning and change
Excellent communication skills in English, written and spoken, as it is the primary language at work.
What Tacton offer
A competitive salary and great healthcare package are certainly at the top of the list. How do flexible work hours (as long as you attend remote team meetings) and a great work environment sound?

At Tacton you will get the chance to develop your career in an organization that values teamwork and promotes individual growth. The company offer a global and open environment working with the latest technology to solve important and complex problems in the manufacturing industry. Tacton offer flexible working conditions, and the teamwork is based on knowledge sharing and professional respect.

Most importantly, Tacton put high value on working as a team and having a great time together!
Tacton´s work culture and why you belong
Collaborative, Engaged, Trustworthy, Customer-Oriented, and Visionary. Do any of these value words resonate with you? If so, Tacton would love to hear more.

And value words are only the tip of the iceberg! The company culture is so much more than words on a poster, everyone in the organization is dedicated to making Tacton a great place to work. Tacton describe their culture as "casual" with little hierarchy, and no "big egos". They value effort, celebrate successes and treat each other kindly, and they politely disagree with no hard feelings.
You may find that Tactonites come from many different parts of the world, with many different stories and experiences. And Tacton believe that this diversity is part of what makes them great!

They are proud to be an Equal Opportunity Employer committed to providing an environment that champions diversity. The more inclusive they are, the stronger they become.

As a Tactonite you will be welcomed with open arms (even virtually), and the company has a comprehensive onboarding program that lets you get up to speed on everything Tacton does.

We look forward to receiving your application. We encourage you to apply as soon as possible as we consider applications on a rolling basis.

About Tacton
Tacton is a leading Software as a Service company trusted by global manufacturers. Tacton got started in the late 1990´s when six computer scientists figured out a revolutionary way to help Manufacturers overcome their most business-critical, product configuration challenges. Since those early days, Tacton has grown to support global manufacturers seeking to thrive in a changing world.

We invite you to find out more about Tacton @ www.tacton.com/about