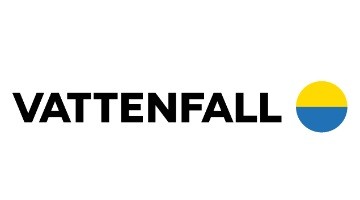 Senior Data Architect
BA Markets business highly depends on high-performing IT, state-of-the-art models, and to a high degree data-driven. Developing IT solutions for highly automated processes and leveraging large data pools for algorithmic decision-making are key competencies of our IT and Analysis functions. Join us in designing and implementing the future IT and data architecture for Business Area Markets. Become part of Vattenfall's mission to enable fossil free living within one generation. 
For our office in Hamburg or Stockholm,  we are looking for a dedicated and motivated person to fill the position (full-time or part-time) of a 
Senior Data Architect
Your main responsibilities as Senior Data Architect:
You will play a pivotal role in designing, implementing, and managing our organization's data architecture to support our business objectives.

You will support our product owners, project managers and other stakeholders with advice and translate their requirements into a scalable and efficient data architecture as part of an overall IT architecture

You follow technology trends in the field of data warehousing, big data and analytics and evaluate their impact on the operational business of our business units

You coach the teams and contribute to the continuous transfer of know-how within the teams

Your work enables data scientists to analyze data at scale to drive our algorithmic business

As part of our strategic architecture team, you shape the organizations data strategy.

You are responsible for the further development and establishment of a cross-team data catalog and metadata management to improve company-wide data utilization.

Together with our business information security officers you establish information security and design compliant accessibility to data.
In this function, you will report to the Vice President Operations within BA Markets.
Your profile
Your profile
Your personality is essential. We are seeking a proactive, resilient candidate with outstanding communication skills and proven leadership abilities. A team player who can work independently and effectively. You should thrive in a dynamic work environment and exhibit a strong passion for continuous learning.

Bachelor's or master's degree in computer science, Information Systems, or a related field.

At least 5 years of proven experience as an IT / Data Architect or in a similar role.

Strong expertise in data modelling, database design, and database management systems (e.g., SQL, NoSQL, relational databases).

Proficiency in data integration techniques, ETL processes and data pipeline architectures.

Experience with cloud-based data platforms (e.g., Azure, Snowflake) and knowledge of big data technologies (e.g., Hadoop, Spark) is highly desirable.

Familiarity with data governance frameworks and data security best practices.

Enjoying leading workshops and training colleagues

Excellent analytical and problem-solving mindset

Fluency in English both written and spoken
Additional information
Our offer 
Good remuneration, a challenging and international work environment, and the possibility to work with some of the best in the field. You will be working in interdisciplinary teams and you can always count on support from committed colleagues. We offer attractive employment conditions and opportunities for personal and professional development. 

More Information 
We welcome your application in English no later than the 18th of December, 2023. We kindly request that you do not send applications by any means other than via our website as we cannot guarantee that we will be able to process applications that are not made via our website. 
 
For more information about the recruitment process you are welcome to contact our recruiter Maryana Halushko via mail: maryana.halushko@vattenfall.de
At Vattenfall we are convinced that diversity contributes to build a more profitable and attractive company and we strive to be good role model regarding diversity. Vattenfall works actively for all employees to have the same opportunities and rights regardless of gender, ethnicity, age, transgender identity or expression, religion or other belief, disability or sexual orientation.
The security of Vattenfall and its employees is essential. For that reason, a pre-employment screening will be part of your recruitment process. The screening is based on the role you will fulfill within Vattenfall. The screening will be performed by a third party, Validata. 
In Sweden, the union representatives are Sven-Gunnar Gremlin (Akademikerna) and Jens Morell (Unionen). To get in contact with the representatives, please call Vattenfall´s switchboard +46 8 739 50 00. Since Vattenfall is part of the Swedish critical infrastructure many of our positions are security classed. If this position is security classed the final candidates can be subject to a security vetting process, according to the Swedish legislation.
 
We look forward to receiving your application! 
About the company
Vattenfall is a European energy company with approximately 20 000 employees. For more than 100 years we have electrified industries, supplied energy to people's homes and modernized our way of living through innovation and cooperation. We now want to make fossil-free living possible within one generation. To be able to reach this ambitious goal we are looking for talented individuals who, in addition to their passion for their own role, also have strong team spirit and want to contribute to supporting a meaningful corporate mission. 
Business Area (BA) Markets maximises the value of Vattenfall's portfolio by optimising and dispatching, hedging and sourcing for Vattenfall's assets and sales positions. We offer power purchase agreements to operators of wind or solar parks, optimise 3rd party batteries, and enter into origination deals within the B2B segment. We serve as Vattenfall's single market access to energy commodity markets trading in electricity, emissions, fuels, freight, and renewable certificates. We are responsible for generating profits by taking positions within defined risk mandates and limits. We are active across Europe with more than 450 professionals working from Sweden, Germany, the Netherlands, and the UK. 
Within BA Markets the mission of the Unit OU Operations is to drive the digital transformation. OU Operations consists of diverse and highly skilled employees from more than 20 countries. We work internationally from our locations in Stockholm, Hamburg and Amsterdam.