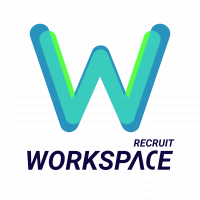 Software Product Consultant – Cultural Sector (Nottingham or Manchester)
Ansök nu
Software Product Consultant – Cultural Sector (Nottingham or Manchester)
Axiell is a global company at the cross section between the IT and the Culture sector. We are headquartered in Lund, Sweden, and have more than 450 employees and offices in over 15 countries. Working out of our UK offices in Nottingham and Manchester, our teams are local, accessible and have a personal approach. We serve libraries, schools, archives, museums and authorities with technically advanced and innovative solutions developed in close cooperation with our customers in 60 countries. Together we are one of the largest companies in the sectors we operate. Our mission is to secure the past and present knowledge to the future.
Possible Locations (Hybrid): Nottingham or Manchester
WORK DESCRIPTION
We are looking for a Software Product Consultant who will be a part of the Project Delivery team and will work together with customers to enable them to get the best use out of our Axiell ALM Product Portfolio. Your responsibility will be to work with new and existing customers to configure the products to meet their business needs including data conversion consultancy, general consultancy, installation, configuration, and testing.
You work closely with the colleagues in the Project Delivery team and as well as other teams to schedule and forecast work, and to deliver upon agreed deadlines with the aim to increase overall customer satisfaction (NPS) by providing a quality service.
About the role
Develop an excellent in-depth knowledge of the Axiell Collections product Set; know the configuration requirements of the products and the limitations of each product.

You provide consultancy to customers on data migration, including mappings and specifications

Assist in data migration to and from Axiell Products.

Assist the Project Management function to accurately scope and implement project deliverables in order to meet customer's contractual needs.

You are responsible for carrying out any QA testing as may be required to ensure product quality.

You work closely with the Development team, providing feedback on products and customer wish lists.

You are able to recognise Request for Enhancements and ensure that customer RFE's are clearly categorised and documented.

You will always contribute to building and maintenance of strong customer relationships and satisfaction by provision of clear and frequent communication, including throughout any project lifecycle.
ABOUT YOU
You are comfortable working with technology and can gain an understanding of software configurations.

 Any technical experience (for example with database technologies or programming languages) is an added bonus but not essential.

 Any experience working with/studying the Archive, Museum or Library sector would also be beneficial.

Experince of working with Collections Management Systems would also be advantagous.

You have excellent customer facing skills and experience.

You are highly organized with prioritization skills.

You enjoy working in a team but also on your own with individual responsibility.

You have the ability to inspire, motivate, coach and develop people.

Experience of delivering project work would also be beneficial. 
This is an excellent opportunity for any motivated individual looking for a career with a global software and services company offering excellent career progression and a unique and fun work environment.
SOUNDS GREAT! HOW DO I APPLY?
To apply, please send us your up-to-date resume and covering letter explaining why you are interested in the position and how you are uniquely qualified for the role.
Don't meet every single requirement? At Axiell, we are dedicated to building a diverse and inclusive workplace and are committed to the principles of employment equity. If you're excited about this role but your past experience doesn't align perfectly with every qualification, we encourage you to apply anyway and tell us why you are the perfect candidate we're looking for!
Need support during your application?
Lisa Nädler (Human Resources)
lisa.nadler@axiell.com
Need further information about the job?
Ben Appleyard (Hiring manager)
ben.appleyard@axiell.com